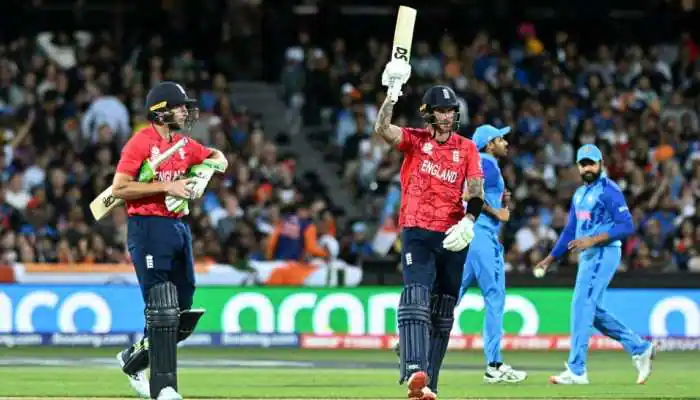 England VS India Men's T20 World Cup 2022 Semi Final is being held. England won the match against India and crushed the team by 10 wickets in the semi finals of Men's T20 World Cup 2022. This was the 2nd semi final in which England won and now the team will play the finals against Pakistan on Sunday, 13 November.
Amazing semifinal between England VS India
If we talk about today's match which was played at Adelaide then No doubt that England won the hearts of the audience with their stunning unbroken opening partnership of Alex Hales and captain Jos Buttler shone. However, if we talk about India then Virat Kohli made his fourth fifty of the tournament but pandya's batting gave a good run to team India. Indi started their innings very slowly and with efforts they were able to give the target of 168 with the loss of 5 wickets. On the other hand, England batsmen chase the given targets very easily without any loss of wickets. VISIT THIS:http://BBC
England will play the final match against Pakistan this sunday and hope that the team will hold the T20 world cup trophy of 2022.