Today FIFA world match:-Group A: Qatar vs Ecuador – 9:30 PM IST
The sport's biggest event is finally here and the countdown has begun.
About 1.5 million football fans from all corners of the globe are set to descend on Doha for a festival of sport that comes around once every four years. Twelve years after being awarded the rights to host the tournament, the tiny Gulf state of Qatar has built the stadiums, opened five-lane highways and a $36 billion Metro system, and undertaken a huge construction effort on a grueling timeline to ensure that fans from all over the world can attend the four-week competition. The Qatar Supreme Committee, which is in charge of delivering the World Cup, expects 1.3 million fans to visit Qatar during the tournament, a figure equal to half the current overall population of the country. Qatar will welcome millions of fans for the FIFA World Cup 2022. Whether you're a fan coming from abroad, or you live and work in Qatar, it will give you all the assists you need to get around the country easily and smoothly. And don't forget – your digital Hayya Card is your pass to free public transport during the tournament. Qatar, the first country in the Middle East to host the tournament, directly employed more than 26,000 people to prepare the stadiums for the November and December games. Seven new stadiums have been built for the event. and all seven new buildings are ready and match-tested for the World Cup
Time schedule of today match:- Qatar vs Ecuador – 9:30 PM IST
About the stadium
Today's match between Qatar and Ecuador will be held at 9:30 pm in Al bayt stadium qatar while the stunning designs of Al-Bayt Stadium and Al Janoub, shaped like a pearl, will ensure that Qatar gets 10 out of 10 for aesthetics and stylistics.The stadium was opened on 30 November 2021 for the FIFA Arab Cup after 7 years of construction. It will host 9 matches in the FIFA Qatar 2022 World Cup. These include three knock out matches. Its audience capacity is around 60,000.
Audience priority:-
All the stadiums, with the exception of fans from all over the World, will have air conditioning for spectators and players during the tournament, although it may not be required due to temperatures in November and December unlikely to top 30 degrees Celsius (86 degrees Fahrenheit). The temperature in the stands will be regulated to hover between 21-22 degrees Celsius (69-71 degrees Fahrenheit) during games. Vents at seat level will pump out cool air, so supporters might even need to take a coat to some games to avoid feeling a chill. And the big news is that Alcoholic beer will not be sold at Qatar's World Cup stadiums, world soccer governing body FIFA said in a statement on Friday. Beer can be brought and sold after the match.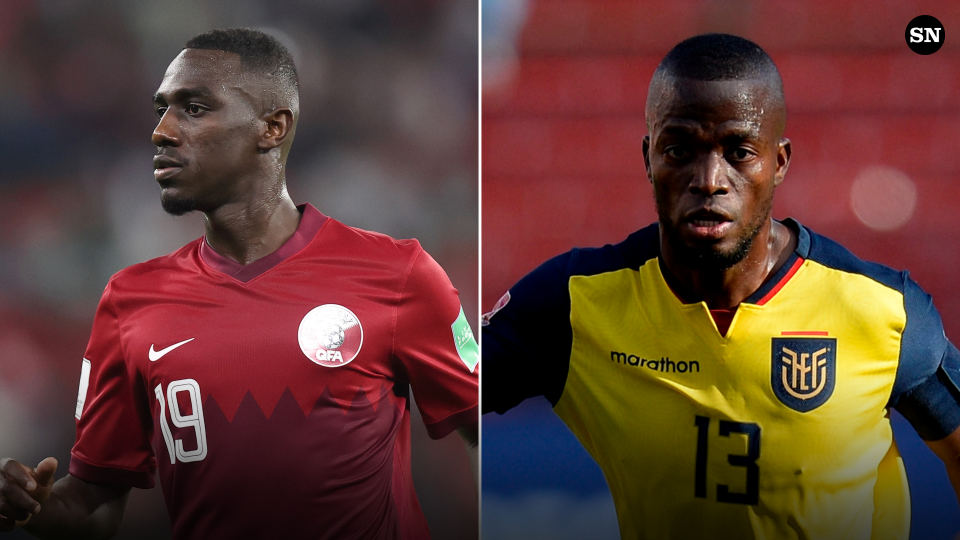 How to get there on time :-
Local transportation options range from Doha Metro to water taxi; security will be provided by top nations such as the US and 20,000 volunteers will be ready with their services.
Adjacent to Al Khor Coastal Road, 35 km north of central Doha.During tournament time, your Hayya to Qatar 2022 app is your journey planner. Your app will provide you with real-time travel updates, schedules and transport hub locations. It is also your gateway to free travel on public transport from 20 November to 23 December 2022.
(Metro) Lusail QNB Metro Station (Red line) is closest to Al Bayt Stadium.
Because of busy metro schedule ,the fastest way to get to the stadium is Stadium Express Buses
A shuttle bus service (Service Number S950) will run to/ from Lusail QNB Metro Station (Red line). Allow a minimum of 25 minutes for the bus journey. From the drop-off area, it is a minimum of a 15-minute walk to the stadium. The bus service starts 4 hours before kick-off and ends 1.5 hours after the final whistle.
( Residents and locals are encouraged to drive to the stadiums.)Parking space is located close to the stadium. These car parks will open 4 hours before kick-off and close 1.5 hours after the final whistle. 
Ecuador Team
Coach Gustavo Alfaro did not name Byron Castillo, the defender whom Chile claimed was ineligible to play during the qualifiers but was deemed an Ecuadorean national, in his 26-man squad.
Goalkeepers: Alexander Dominguez (Liga de Quito),
Hernan Galindez (Aucas),
Moises Ramirez (Independiente del Valle).
Defenders: Pervis Estupinan (Brighton & Hove Albion),
Angelo Preciado (Gent),
Piero Hincapie (Bayer Leverkusen),
Xavier Arreaga (Seattle Sounders),
Diego Palacios (Los Angeles FC),
Jackson Porozo (Troyes),
Robert Arboleda (Sao Paulo),
Felix Torres (Santos Laguna),
William Pacho (Royal Antwerp FC).
Midfielders: Moises Caicedo (Brighton),
Jose Cifuentes (Los Angeles FC),
Alan Franco (Talleres),
Jhegson Mendez (Los Angeles FC),
Carlos Gruezo (Augsburg),
Gonzalo Plata (Valladolid),
Angel Mena (Leon),
Ayrton Preciado (Santos Laguna),
Romario Ibarra (Pachuca),
Jeremy Sarmiento (Brighton).
Strikers: Enner Valencia (Fenerbahce),
Michael Estrada (Cruz Azul),
Djorkaeff Reasco (Newell's Old Boys),
Kevin Rodriguez (Imbabura SC).

Qatar's Team
Qatar's all-time top scorer Almoez Ali and Akram Afif are set to lead the attack for the World Cup hosts.
Goalkeepers: Saad Alsheeb (Al Sadd),
Meshaal Barsham (Al Sadd),
Yousef Hassan (Al Gharafa).
Defenders: Pedro Miguel (Al Sadd),
Musaab Khidir (Al Sadd),
Tarek Salman (Al Sadd),
Bassam Al-Rawi (Al Duhail),
Boualem Khoukhi (Al Sadd),
Abdelkarim Hassan (Al Sadd),
Homam Ahmed (Al Gharafa),
Jassem Gaber (Al Arabi).
Midfielders: Ali Asad (Al Sadd),
Assim Modibo (Al Duhail),
Mohammed Waad (Al Sadd),
Salem Al-Hajri (Al Sadd),
Moustafa Tarek (Al Sadd),
Karim Boudiaf (Al Duhail),
Abdelaziz Hatim (Al Rayyan),
Ismail Mohamad (Al Duhail).
Forwards: Naif Alhadhrami (Al Rayyan),
Ahmed Alaaeldin (Al Gharafa),
Hassan Al-Haydos (Al Sadd),
Khalid Muneer (Al Wakrah),
Akram Afif (Al Sadd),
Almoez Ali (Al Duhail),
Mohamed Muntari (Al Duhail)
Check This https://www.cscnews.net/sasural-pass-hona-chahiye-ya-dur/
For Web Tool https://web-tool.co.in/